Billy Blanks is a martial artist, actor and inventor of the Tae Bo exercise program.  Blanks began his martial arts study at the age of 11.  He grew up as one of 15 children.  He was born with an anomaly in his hip joints that bothered his movement which caused his siblings to tease and taunt him.
When he saw Bruce Lee on tv, he decided he wanted to be a martial arts world champion.  And that he did.  7th degree black belt, Billy Blanks had one of greatest martial arts fighting records in the sports long history.
He was a 7 time world champion, the 1st Amateur Athletic Union Champ in 1975, 1984 Massachusetts Golden Glove boxing champion, the Tri-stae Golden Glove Champion of Champions, whew.. let me catch my breath..
He was captain of the US karate team and won over 30 gold medals in international competition.  For almost 7 years, he was ranked #1 or #2 in Full contact karate in the US.  Billy Blanks got it in is an understatement. In 1982  He was inducted into the Karate Hall of Fame.
Billy Blanks began his acting career in the 1980s where he starred in several action adventure feature films such as The King of the Kickboxers (1991), Bloodfist (1989), and Talons of  Eagle (1991) to name a few.
What blew him up into the position of one of the world's most recognizable and biggest selling fitness trainer was his innovative exciting Tae Bo workout System in the late 1990s.  He used components of his martial arts training and boxing training.
Today, Billy Blanks is currently living in Osaka, Japan with his wife and kids.
His official twitter account is https://twitter.com/thebillyblanks
What's your favorite Billy Banks moment?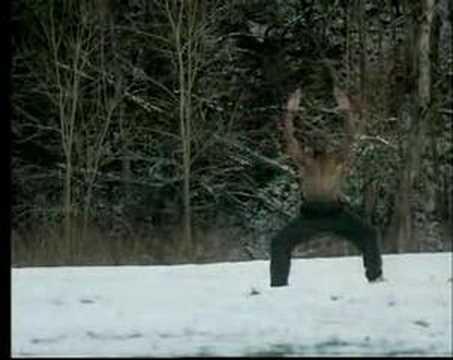 Short URL: http://bit.ly/KFVpBB